Healthy Anger? Does this sound like an oxymoron to you? It does to me. How can anger be healthy? Anger is healthy because it prompts us to take action. The average person experiences the feeling of anger 8-10 times per day.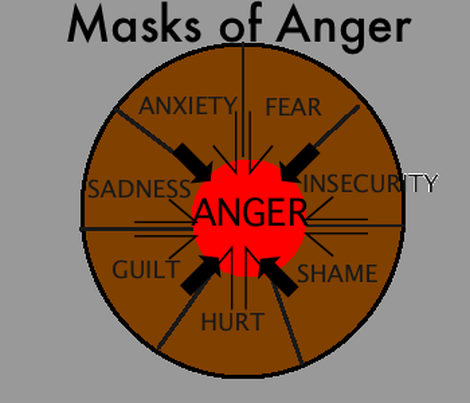 People can be angry for a number of reasons. However, what ever the reason they need to be able to express their anger. There are two ways to express anger one is detrimental and the other is instrumental. If we use anger to communicate the why's of anger then trust and intimacy can be built. However, if we use the anger in a detrimental way we can ruin relationships, wound other and would ourself.

​The Bible clearly tells us to be angry and sin not. (Ephesians 4:26 NIV)

Healthy anger can provide tremendous energy to right wrongs and change things for the good. If we have been hurt or wronged it is easy for us to experience anger. The next step is that our human nature wants revenge. When we allow our anger to be in control it can easily distort our perspective, block our ability to love and thus limit our ability to see things clearly. There are enormous benefits in allowing ourselves to experience and express anger appropriately.

Remember that anger is energy and we can choose whether we are going to spend it or invest it. While we may have minimal control over when we experience anger, we have almost total control over how we choose to express that anger. As you choose to harness and direct that anger-energy in healthy, positive and constructive ways, you will discover one of the most powerful sources of motivation available to mankind.
Martin Luther said: "When I am angry I can write, pray and preach well, for then my whole temperament is quickened, my understanding sharpened, and all mundane vexations and temptations are gone."