If you've been following along with us we have been looking at ways to detoxify our relationships. We have suggested discovering our spouses, or family members triggers, encouraging one another and spending time with God, alone and with our loved ones. Today we look at the letter "O" for optimism, outlook, open-minded, obstacles and overcoming. Yes, I know that's a lot of "O's" but Oh, how we need all of these, just like we need oxygen. It is necessary to be optimistic, and having a good outlook to the future, and to one another. To detoxify our relationships we need to be open-minded, and overcome obstacles together instead of seeing the obstacles between us. When we fail to do these things, we get toxic and begin to spill those toxins on those we love the most.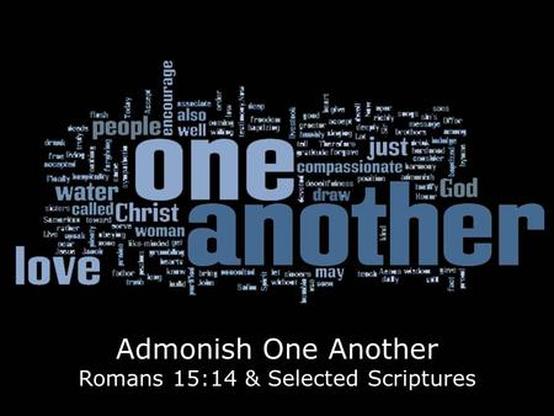 We must remember the "One another" in the relationships we desire to flourish. When we are toxic we see the me, not the other person. We forget to admonish the other person for all the reasons we fell in love with them in the first place. We tend to be pessimistic instead of optimistic, when we are toxic. We tend to be so close-minded that we keep thinking how right we are and how wrong others are. We feel as though the relationship is simply not worth it anymore.

This time of year it is a great opportunity to admonish the ones we love. To give the relationship another go. To find the good in the people we love, and see them with optimism again is a challenge, but yes you can, if you just get a fresh out-look. Ask God to open up your heart again, so you can see what you have that's worth detoxifying yourself, and your relationship for? You may be surprised how good you have it. The grass may be greener on the other side, but sometimes it's because that green is over the septic tank. Could what you can't see, in other's relationships be smellier than yours? Don't waste your time comparing, but detoxifying the relationship you have.