John 14: 16-­17, 25­-27 16 I will pray to the Father, and he will give you another Counselor, that he may be with you forever, 17 ­­ the Spirit of truth, whom the world can't receive; for it doesn't see him, neither knows him. You know him, for he lives with you, and will be in you.
25 I have said these things to you, while still living with you. 26 But the Counselor, the Holy Spirit, whom the Father will send in my name, he will teach you all things, and bring to your memory all that I said to you. 27 Peace I leave with you. My peace I give to you; not as the world gives, give I to you. Don't let your heart be troubled, neither let it be fearful.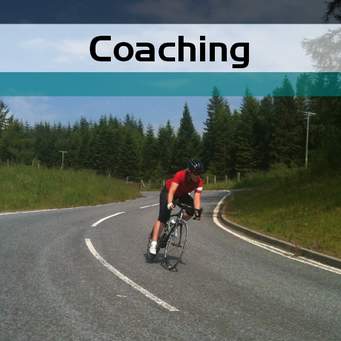 My chosen Daily Devotion material for this year includes Sparkling Gems II by Rick Renner. He has devoted the entire month of June to talking about the Holy Spirit. I have never heard anyone refer to the Holy Spirit as a coach until this month. In this Blog I to teach you as I am learning. If you do not have a Daily Devotion Time everyday may I suggest you begin one. I would highly suggest this book as it is loaded with interesting word studies, history and personal experiences of Rick and his wife and family.

The word "Counselor or Comforter) in the above text is the word parakletos this word perfectly describes Jesus' role toward His disciples during the three years He walked this earth with His chosen twelve. Jesus taught them, then He encouraged, and corrected them. Think about this for a moment. I just purchased a new bike. The expert I spoke with during the purchase has been in business for years. He knew where I needed my seat and explained why it needed to be in that position, then he had me try it out. He told me where to place my feet on the pedal and again the "why".

Jesus taught those disciples how to cast out demons, how to heal the sick, how to deal with religious leaders. Then He gave them authority. He imparted to them the message they preach, and even how to handle money in Mat. 10:5-14. They watched Him do everything and then He watched them do everything and then they discussed it. Isn't that what a great coach does. They set you up to win!

When you and I are filled with the Holy Spirit we have a Coach living on the inside of us that wants to teach us everything we need to know. He has all the answers we need even before we ask the question. A coach teaches, advises, corrects, instructs, trains, tutors, guides, directs, and prepares you for an upcoming assignment. Isn't that Good News? And what if we don't hit that note, we miss that ball, we forget our lines? Well, like any other coach in baseball, vocal coaching, an actor coach He help you to keep improving as you listen to His voice and hear His instructions; the same way Jesus listened to His Father before He did anything.

The Holy Spirit is just waiting on us to ask Him.