I am sure so many of you reading this today, watched the Golden Globes last night. Regardless, of what we think of what went on last night, we must admit that we were affected. If you are over 60 years old, it was like a flash of our lives. Most of the movies I had seen, or at least watched the repeat, or knew of. We realized America has changed. Movies have changed. Ninety years have not only changed our faces and our bodies, but the face of America and the Body of Believers at large.

The clothing has changed. The norms are not normal. Truth competes with lies. Reality rivals rumors. The world in ninety years of golden globes has failed to be golden, but rather rusted and paled in comparison to the morals for which we were once were know.

I was pleased that the true story Dunkirk did so well. I believe there is hope for America in that we still believe that there are real hero's, and we still applaud them.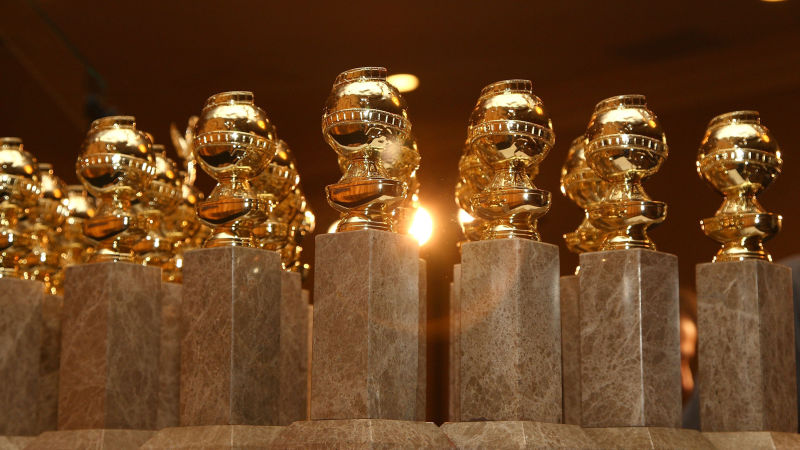 1 Peter 1:7-17 (The Message) "Pure gold put in the fire comes out of it proved pure; genuine faith put through this suffering comes out proved genuine. When Jesus wraps this all up, it's your faith, not your gold, that God will have on display as evidence of his victory. You never saw him, yet you love him. You still don't see him, yet you trust him - with laughter and singing. Because you kept on believing, you'll get what you're looking forward to: total salvation. The prophets who told us this was coming asked a lot of questions about this gift of life God was preparing. The Messiah's Spirit let them in on some of it - that the Messiah would experience suffering, followed by glory. They clamored to know who and when. All they were told was that they were serving you, you who by orders from heaven have now heard for yourselves - through the Holy Spirit - the Message of those prophecies fulfilled. Do you realize how fortunate you are? Angels would have given anything to be in on this! So roll up your sleeves, put your mind in gear, be totally ready to receive the gift that's coming when Jesus arrives. Don't lazily slip back into those old grooves of evil, doing just what you feel like doing. You didn't know any better then; you do now. As obedient children, let yourselves be pulled into a way of life shaped by God's life, a life energetic and blazing with holiness. God said, "I am holy; you be holy." You call out to God for help and he helps - he's a good Father that way. But don't forget, he's also a responsible Father, and won't let you get by with sloppy living.
I thought about my life. I thought about my accomplishments. I must admit I was saddened and thought that by this time in my life, I would have done more, made a bigger difference. I was reminded of how good God has been to America. I was moved at how talented and creative, God's creations are, and what we can do. Few thanked God. Most thanked one another.

I am sure, we all have different take-a-ways from last night, and perhaps many of you think I'm a heathen because, I even watched the Golden Globes. Whatever you may be thinking, there are things we will not escape, no matter how great we are, or what great things we have done. None of us will escape death.

​Perhaps none of you reading this will ever receive a Golden Globe award, but I want to encourage you they are truly just a piece of pavement in heaven. The accomplishments we make here on earth, pale with the accomplishments we are to make for the Kingdom of God.

Revelation 21:21 (KJV) "And the twelve gates were twelve pearls; every several gate was of one pearl: and the street of the city was pure gold, as it were transparent glass."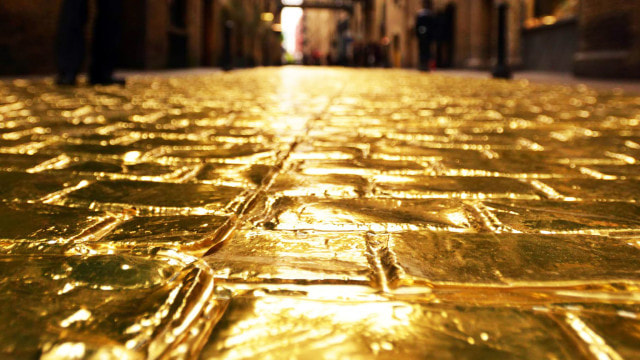 So, I challenge you to be the best you can be. Compete only with yourself. With others be an encourager and motivator. Walk each day as an example for others to follow. Hold your head high, not because you are proud, but because you look to the one who created you, and from which your help comes. Perhaps, you'll never hold a golden globe award, but you can reach for the hand who created all that is, and was, and is to come.