Opposites attract sometimes that's good, sometimes that's a challenge. In my own marriage it has been a gigantic challenge. Minors become majors once you say, "I do". My husband is a morning person. I am a night person. I really turn on my best part of the day around 3 PM, his turns on around 4 AM. That eleven hour difference is huge in a marriage but, being in ministry that works for us. No matter when one of our children needed something at least one of us was usually awake. Our children hated that.

Then there is the opposite way our bodies react to food. When my husband eats he wants to go lay down somewhere and take a nap. On the other end of the spectrum when I need to eat I am almost dead. However, as soon as I eat it's like I turn into the energizer bunny. Once I've got gas in my tank I am ready for the road.

Why does God do that? Well, God didn't do anything. We did. It is called freedom of choice. All those things that drove you to the altar now drive you to the same altar for different reasons. We were attracted to what we didn't have. Talkers are attracted to clams who go in their shell. Oh sure, at first we get to do all the talking because we finally found someone to listen but the other person soon thinks, "How can I get them to shut up instead of, I'm so glad I didn't have to think about what to say. We got along so great."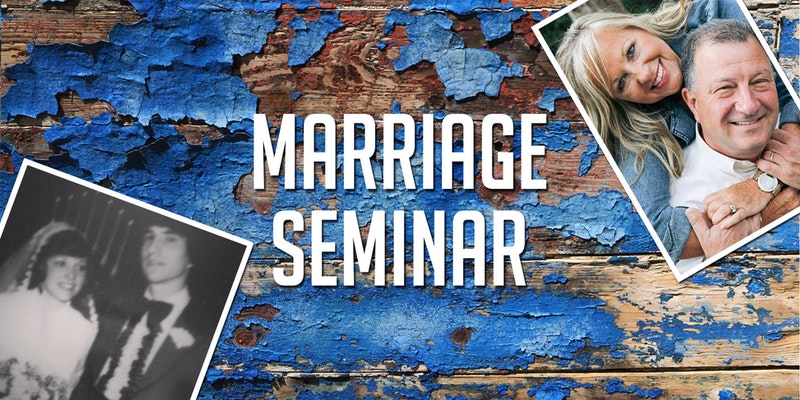 Here's the biggie. What happens when, within the opposites there is an area where you are alike? Do you think everything runs smoother? No.......friction still occurs. When a strong man, marries a strong woman, it can be even worst than when opposites attract. But, there is a solution to all these issues in marriage. It is called sacrificial love. I am not talking about enabling, or being motivated, or controlled by fear, and it is certainly not dishonesty. It is understanding how God made our spouse and working with them rather than against them.

So, for the next couple days I plan to share some hints and helps for Marriages. Even if your not married. People are people. We can all use a little help in the people department.

I hope to see you here. For even more helps register for the above event coming soon.

Ephesians 5:25: "For husbands, this means love your wives, just as Christ loved the church. He gave up his life for her." Genesis 2:24: "Therefore a man shall leave his father and his mother and hold fast to his wife, and they shall become one flesh."