I have noticed that when God is speaking to me, He uses as many avenues as possible to get His message to me. He may speak through my prayer time, the radio, a book I am reading, a speaker I am listening to, He uses varied and multiple means. He does not want me to miss what He is saying. Yet, sometimes I still do. All through the month of November we are doing a series on, "No Fear November". Yet at our monthly Women of Witness Meetings, we are reading a book that talks about fears, and how we get triggered by our past, and then how fear can paralyze us. I recently heard a song about fear. I don't know about you? But I believe God is wanting us to know, He does not want us to live in fear.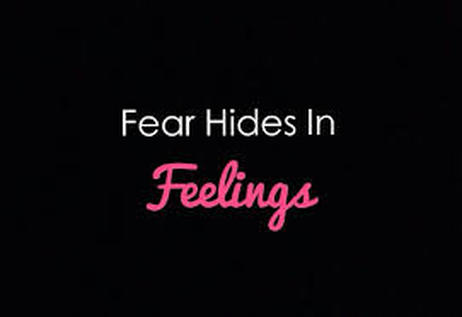 There are a lot of feelings we may have that hide themselves behind fear. We may be mad but we come across to others as being mad. We may be hurt but instead of saying we are hurt we act ticked off and write the person off.

What are you hiding behind the fears you have? Fear of being rejected? Hurt? Abandoned? God will never leave you alone. He sent His Holy Spirit to be with you. Don't shut Him out, when He died so He could get in.