There is something really special about having your children spend the night with you, after they've grown up and moved away. It was even more special last night when my little one year old grandson spent the night with us. It made me feel close to God. I felt in my heart that God was saying that He is looking forward to us spending forever with Him. God wants us in His house too.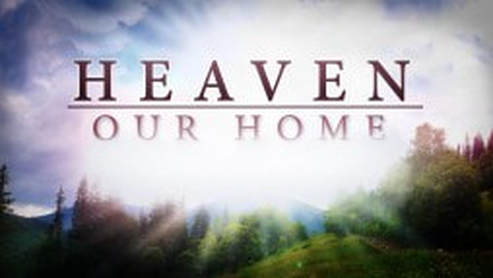 So when it came time to finally go to bed my lil man, all he wanted was his mommy and daddy. Oh sure, we had the good stuff, the milk, the blanket, but, he wanted those closest to his heart. No matter how great Heaven is going to be, we will still want those we love to be there with us.

Spending the night is one thing, spending eternity is another. It's fun spending the night at a special place. It's wonderful to sit in fancy chairs and sleep in really fluffy comfy beds, but nothing is going to compare to Heaven. It is especially made, with us in mind.

So, let's really spend some time asking God what He would have us to do to get all the little ones He loves to find their way to the home He has prepared for them.
John 14:3 (NIV) "And if I go and prepare a place for you, I will come back and take you to be with me that you also may be where I am."